Public Engagement Survey
Your participation is vital to understanding the character of, and vision for, the future of our community.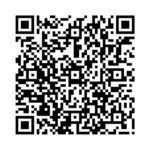 Upcoming Events and Important Updates
Browse the latest information at a glance to stay up to date on Manchester Township happenings!

Kinsley Construction will be working on a large Infrastructure Replacement project to take place on and near Loucks Road (State Route 30).  The project will run through York City, West Manchester Township, Manchester Township and North York Borough.  The project is expected to mobilize on November 20, and is expected to last approximately four months.
For more information regarding the project, please use the link below: